Lawnganics is a division of Vision Scapes, a landscaping and lawn care company serving Northeast Indiana with over 20 years of experience in the industry.
Through Lawnganics, Vision Scapes has made a commitment to move away from synthetic fertilizer and lawn care applications to an organic-based approach.
As a pioneer in the organic-based lawn care approach, Lawnganics guarantees that customers can expect the same great service they've enjoyed for years with Vision Scapes. When you hire Lawnganics, we understand that you're placing a great deal of trust in us. You can count on our certified crews to be professional and courteous when they are working at your home or business. Our goal is to create lasting relationships built on a solid foundation of trust.
Read what our customers are saying about their Lawnganics service.
In The News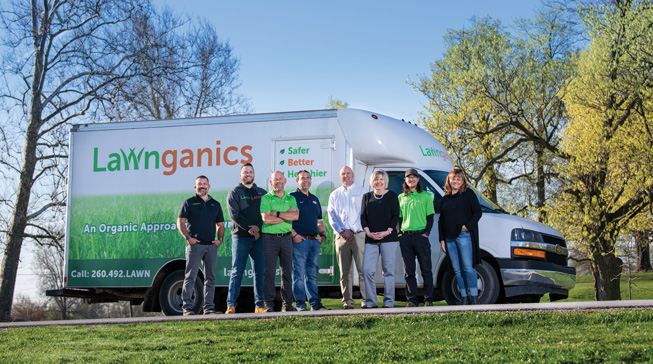 Lawnganics was the featured profile story in Living Northeast Indiana in May 2020. Click here to view the profile.