an organic approach to lawn care
Learn about our programs and how we can help strengthen your lawn from the soil up.

Why Organic-Based Matters To You
Safer for Kids and Pets
Better for the Earth
Healthier Lawns
Our most popular plan
Gold Program
Organic lawn treatments
Crabgrass preventative treatment
Broadleaf weed control treatments
Natural bio-solids treatment
Super Green iron treatments
Organic winterizer treatment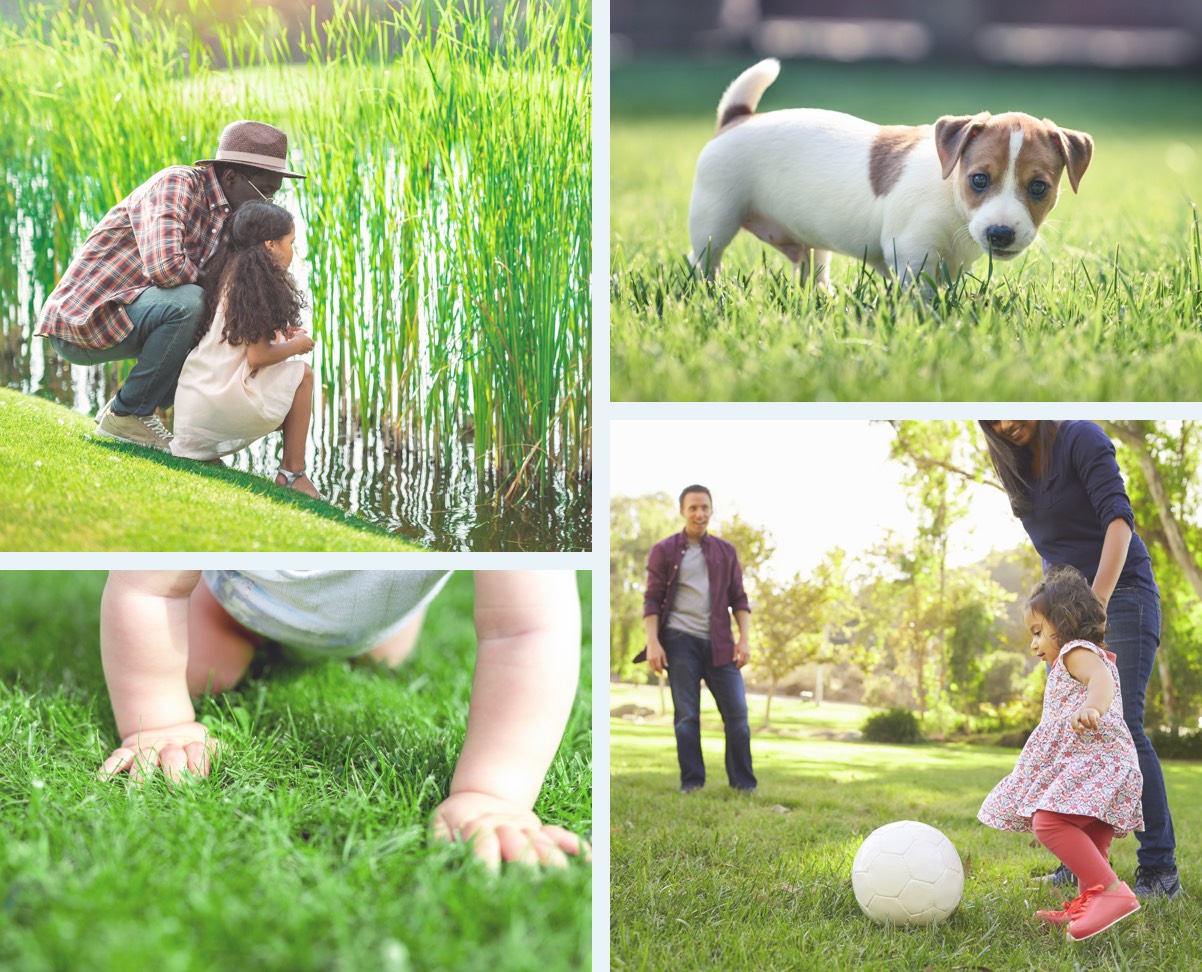 What you can expect
Get in Touch
Contact us  today to discover which of our 3 organic-based lawn care programs will work for you  OR  schedule an on-site lawn analysis so our technicians can help you decide on the best care for your lawn.
Choose a Program
Once you choose a program, we will begin your scheduled lawn care and get you on your way to loving your lawn again.
Love Your Lawn
Enjoy your happy and healthy lawn, without worrying about the impact of synthetic fertilizer chemicals on your family, pets, and environment.
Organic-based lawn care products have come a long way in recent years. 
Not only are they more effective at building and sustaining a healthy lawn without the use of dangerous and harsh fertilizers, but they are more cost effective as well — a win win for you and the environment. 
Through one of our three programs, you can make the choice to keep synthetic fertilizers out of the environment and away from your family.
Grown in Fort Wayne
Lawnganics is an extension of Vision Scapes, a company founded and grown right here in northeast Indiana. For over 20 years, the experts at Vision Scapes have been serving residential and commercial clients in a broad range of lawn care and landscape services. They have built a reputation for going out of their way to deliver exceptional quality and value to their customers, and that same philosophy will be the cornerstone of the Lawnganics approach.